SALES DEPARTMENT
Shannon Haisten
Finance Manager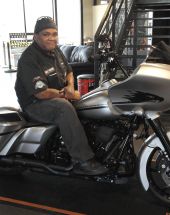 Marvin Nugent
Sales Associate
SALES
Tim Hardigree - United States Army Veteran
Sales Associate/ Internet Specialist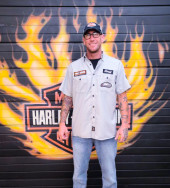 Matt Crosby - United Sates Marine Corps Veteran
Sales Associate
Joshua Kimbril
Assistant Sales Manager
Lugo
Sales Associate
Hey I'm Lugo, I enjoy long walks on the beach and brappin any chance I can get! I like pina colada (Red Bulls) and not getting my bike caught in the rain. I've been riding motor since I was 16. I enjoy working on Bike as much as I ride them. I am proud veteran of a law enforcement and military background. I look forward to helping you find your dream bike!
GENERAL MERCHANDISE
Hope Corley
Customer Service Associate
Rebecca Wood
General Merchandise Manager
PARTS AND SERVICE DEPARTMENT
Ken Nesbit - United States Air Force Veteran
Service & Parts Manager
Todd Wygal - United States Air Force Veteran
Parts and Service Lead
Can get all your service & parts needs taken care of
Michael Breshears, Jr.
Master Technician
SERVICE
Roma Singleton
Shipping, Receiving, & Warranty Associate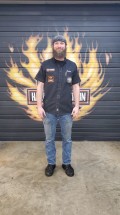 Justin Trammel - United States Air Force Veteran
Tecnician
Robert Rogers
Parts and Service Specialist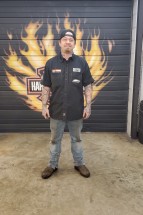 Alan Jackson - United States Army Veteran
Service Technician
Jon Boy
Parts Associate
Hi I'm Jon Boy. I've been in love with 2 wheels ever since I knew what a Bike was. If I cant jump it, wheelie it, or make it go fast....I don't what anything to do with it! Metal head all day!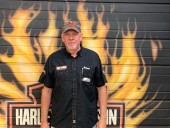 Robert Barnes
Porter/ Driver
MANAGEMENT
TIM RUSSOM - United States Army Veteran
President & Owner aka Full Throttle
JOSH RUSSOM
Vice President / Owner
Andrew Campbell
Chief Operating Officer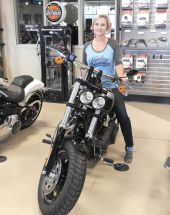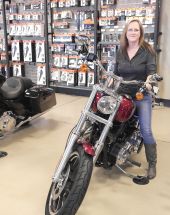 Charlene Weaver
Administration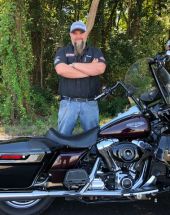 Homer Guy
General Manager/ General Sales Manager
SALES
MARKETING
Riding Academy
Paul
Riding Academy Manager