MANAGEMENT
TIM RUSSOM - United States Army Veteran
President & Owner aka Full Throttle
JOSH RUSSOM
Vice President / Owner
Andrew Campbell
General Manager / Vice President Operations
I joined the Montgomery Team in 2018. My background: I have a degree in Supply Chain Operations Management and Marketing, I also have a MBA. I have worked for the Harley-Davidson Motor Company for almost 10 years now. I have held roles focused on purchasing, product development, product management, supplier management, research & development, field & dealer analytics/operations and most recently District Manager of Alabama and parts of Florida. In my Personal Life, I am married and have two young daughters. As a family, we enjoy the outdoors, traveling, and boating.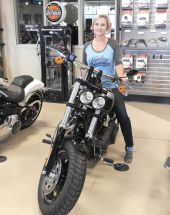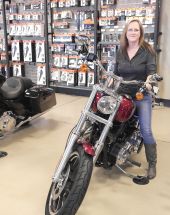 Charlene Weaver
Administration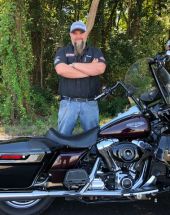 Homer Guy
General Sales Manager
SALES
SALES DEPARTMENT
Shannon Libbin
Finance Manager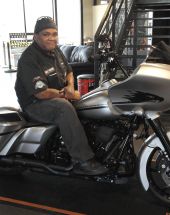 Marvin Nugent
Sales Associate
SALES
Tim Hardigree - United States Army Veteran
Sales Associate
Kyle Wingard
Sales Associate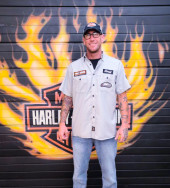 Matt Crosby - United Sates Marine Corps Veteran
Sales Associate
PARTS AND SERVICE DEPARTMENT
Ken Nesbit - United States Air Force Veteran
Service & Parts Manager
Todd Wygal - United States Air Force Veteran
Parts and Service Lead
Can get all your service & parts needs taken care of
Eli Gibson
Parts and Service Associate
PARTS
Michael Breshears, Jr.
Master Technician
SERVICE
Roma Singleton
Shipping, Receiving, & Warranty Associate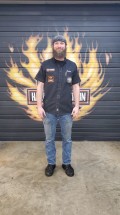 Justin Trammel - United States Air Force Veteran
Tecnician
Robert Rogers
Parts and Service Specialist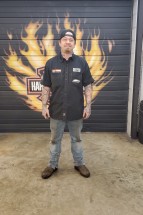 Alan Jackson - United States Army Veteran
Service Technician
GENERAL MERCHANDISE
Ruby
Motor Clothes Associate
Meghan Vaughn
General Merchandise Associate
MARKETING
Riding Academy
Paul
Riding Academy Manager