SALES DEPARTMENT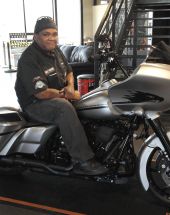 Marvin Nugent
Sales Associate
SALES
Tim Hardigree - United States Army Veteran
Sales Associate/ Internet Specialist
Joshua Kimbril
Sales Manager
Lugo
Sales Associate
Hey I'm Lugo, I enjoy long walks on the beach and brappin any chance I can get! I like pina colada (Red Bulls) and not getting my bike caught in the rain. I've been riding motor since I was 16. I enjoy working on Bike as much as I ride them. I am proud veteran of a law enforcement and military background. I look forward to helping you find your dream bike!
Trey Martin
Sales Associate
GENERAL MERCHANDISE
Haley Pierson
Customer Service Associate
PARTS AND SERVICE DEPARTMENT
Michael Breshears, Jr.
Master Technician
SERVICE
Roma Singleton
Shipping, Receiving, & Warranty Associate
Robert Rogers
Parts and Service Specialist
Alan Jackson - United States Army Veteran
Parts Associate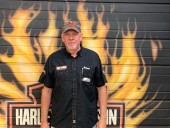 Robert Barnes
Porter/ Driver
Breet Popwell
Service Writer
MANAGEMENT
TIM RUSSOM - United States Army Veteran
President & Owner aka Full Throttle
Andrew Campbell
Chief Operating Officer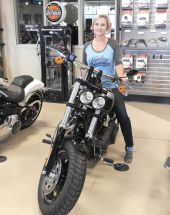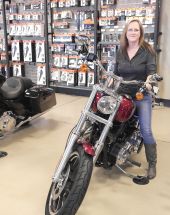 Charlene Weaver
Administration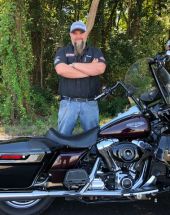 Homer Guy
General Manager/ General Sales Manager
SALES
MARKETING
Riding Academy
Paul
Riding Academy Manager