MANAGEMENT
President & Owner aka Full Throttle
TIM RUSSOM
Vice President / Owner
JOSH RUSSOM
Vice President Operations
Andrew Campbell
I joined the Montgomery Team in 2018. My background: I have a degree in Supply Chain Operations Management and Marketing, I also have a MBA. I have worked for the Harley-Davidson Motor Company for almost 10 years now. I have held roles focused on purchasing, product development, product management, supplier management, research & development, field & dealer analytics/operations and most recently District Manager of Alabama and parts of Florida. In my Personal Life, I am married and have two young daughters. As a family, we enjoy the outdoors, traveling, and boating.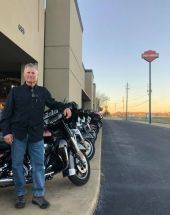 General Manager / Marketing Manager
Randy Miller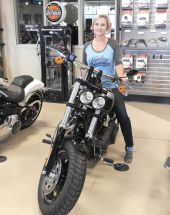 CFO
Jackie Killough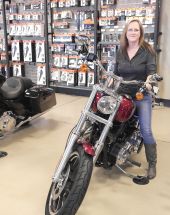 Administration
Charlene Weaver
Riding Academy Manager
Paul
SALES DEPARTMENT
General Sales Manager
Joe Scaturro
SALES
Floor Manger & Sales Professional
Ken Nesbit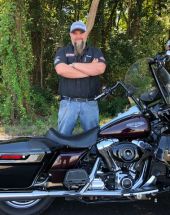 Internet Sales Manager
Homer Guy
SALES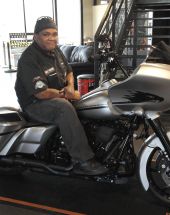 Sales Associate
Marvin Nugent
SALES
Sales Associate
Tim Hardigree
Sales Associate
Doug Stahura
SERVICE & PARTS DEPARTMENT
Parts and Service Associate
Eli Gibson
PARTS
Director of Service & Parts
Mike Doherty
Service & Parts Lead
Todd Wygal
Can get all your service & parts needs taken care of
Service and Parts Associate
Forrest Sheets
PARTS
Master Technician
Michael Breshears, Jr.
SERVICE
Technician
Tracy Daar
SERVICE
Porter
Marcel Schulz
Shipping, Receiving, & Warranty Associate
Roma Singleton
Transport Specialist
Justin Trammel
Service Writer
Robert Rogers
GENERAL MERCHANDISE
Motorclothes Specialist
Frances Bell
MOTORCLOTHES
Motor Clothes Associate
Ruby
Director of General Merchandise
Charlotte Pierce
MARKETING
Riding Academy
Riding Academy Manager
Paul
---
At times we are on the look out for individuals to join us who share our passion and commitment. If this is you and you are interested in working with us, please get in touch