Harley-Davidson®, with its long heritage of motorcycling, has been serving historic central Alabama since 1928 and continues today with Harley-Davidson® of Montgomery, Inc.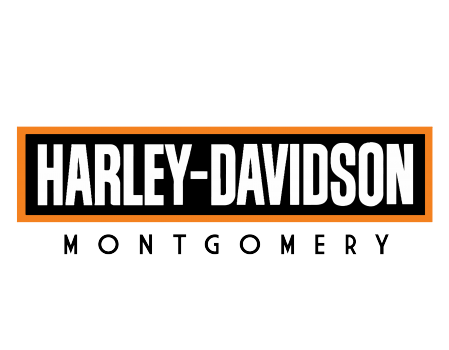 Harley-Davidson® of Montgomery now resides in an impressive 32,000 sq. ft. facility, with more than 25 dedicated and enthusiastic employees. We boast one of the largest selections of genuine Harley-Davidson® motorcycle parts, accessories, and general merchandise in the area.  Our knowledgeable and helpful Sales Department is here to make your dreams of owning a Harley-Davidson® motorcycle a reality, with a wide variety of new and used bikes. Our state-of-the-art Service Department employs some of the finest technicians in the South, combining excellent service and cutting-edge technology. Come to Harley-Davidson® of Montgomery to purchase your dream motorcycle and keep it in excellent condition!The MotorClothes® Merchandise Department offers a wide variety of apparel, riding gear, shoes, gifts and so much more. The Parts & Accessories Department has all the special items to make your Harley-Davidson® motorcycle uniquely yours. Harley-Davidson® of Montgomery is the place to be to accessorize both yourself and your bike! Our friendly staff is eager to assist you and make you feel right at home! Harley-Davidson® of Montgomery's dedication, commitment, and continuing training programs have ensured customer service excellence. Come in and become a part of our family!Harley-Davidson® of Montgomery is conveniently located near the areas of Birmingham, Mobile, Huntsville, Atlanta, and Tuscaloosa.
MISSION STATEMENT
Our employees are our company. We contribute to the fulfilment of dreams by providing motorcycles and related products to our customers. We will keep our promises, treat all customers fairly, and above all - be honest. Our business is customer satisfaction.
VISION STATEMENT
Harley-Davidson® of Montgomery will become the premier Harley-Davidson® dealership in the Southeast through continual employee education and training that shall provide the ultimate customer service experience. We will unashamedly pursue a greater contribution to the fun and enjoyment of riding and to the growth and prosperity of the riding community we serve.
Harley-Davidson® of Montgomery - the "DREAM TEAM"